Welcome to The Darkness Wiki
At this wiki, we endeavor to provide detailed information regarding The Darkness comic book series and its associations with the larger Top Cow universe; including biographies, media, spoilers, and the latest information on The Darkness series as well as its licensed game titles.
Featured Article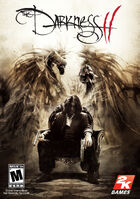 The Darkness II is the sequel to 2007's The Darkness. It is developed by Digital Extremes, published by 2K Games and written by Paul Jenkins. The game takes players down a brutal and personal path as Jackie Estacado, wielder of The Darkness -- an ancient and ruthless force of chaos and destruction. Based on the supernatural horror comic book series created by Top Cow Productions, Inc., The Darkness II breaks out of the sea of conventional first-person shooters with its fervid Quad-Wielding gameplay, which will allow players to slash, grab, and throw objects and enemies with their Demon Arms while simultaneously firing two weapons. Read more...
Characters
Featured Video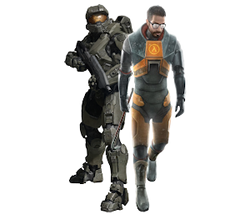 Community content is available under
CC-BY-SA
unless otherwise noted.